Fabulations is a duo exhibition created by Elsa Farbos et Eloise Cotty, under the theme
of Jean de La Fontaine's Fables. It took place in two different venues in Stuttgart in 2017:
in the Galerie Gedock and in the Institut Français Stuttgart (DE).
In a lively dialogue and via different approaches – painting and installation- the artists
have appropriated this cultural reference.
In Femur et Humerus, installation made in 2013, Elsa Farbos has focused on the fable
The Death and the Lumberjack. With the work Bone to Sell and the performance Piece
of Bone, she once again updates this topic for the exhibition, in relation with
Eloïse Cotty 's paintings.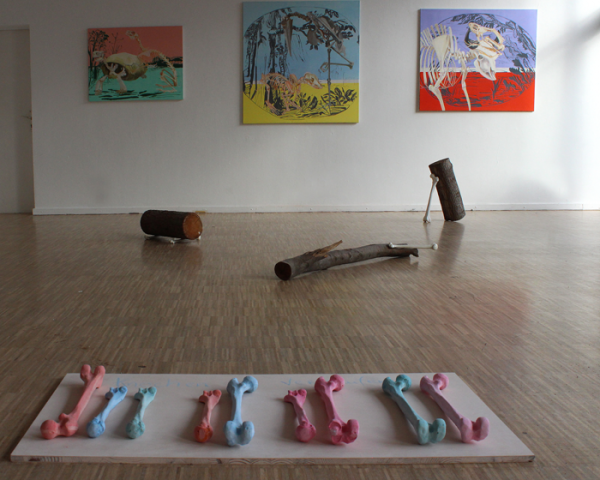 view of Gedock galerie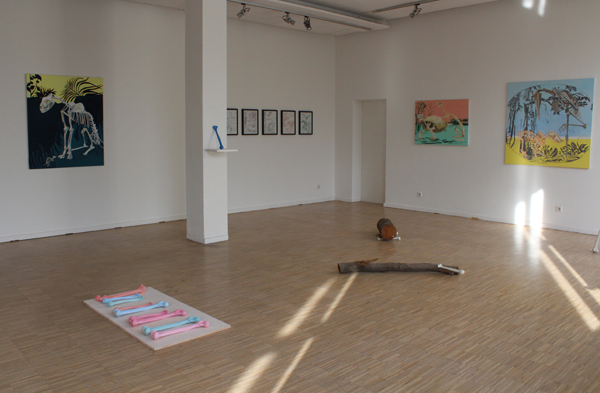 view of Gedock Galerie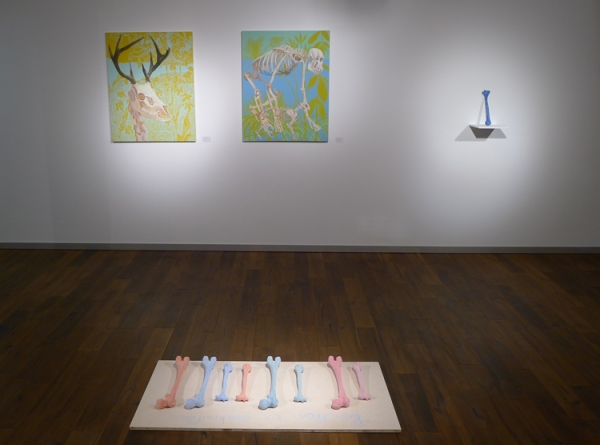 view of Institut français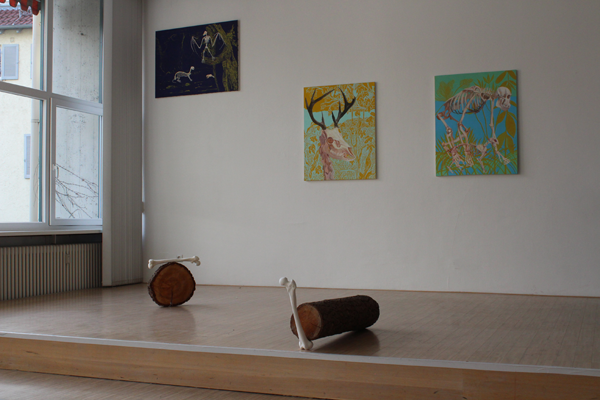 view of Gedock Galerie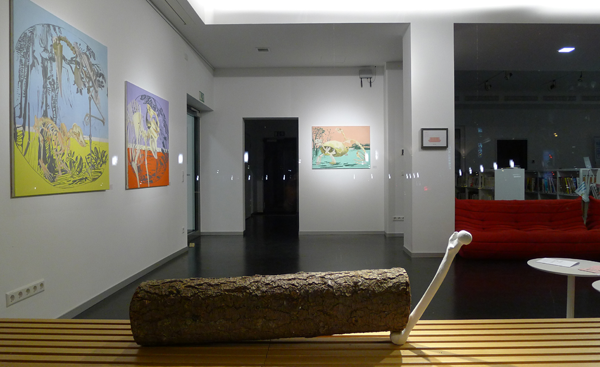 view of Institut français